Oolite Arts + Miami Film Festival
Supporting Miami's Film Legacy
Miami Film Festival + Oolite Arts
Family Commissions
In an ongoing commitment to support Miami's filmmaking ecosystem, Oolite Arts and Miami Dade College's (MDC) Miami Film Festival launched Family Commissions. This initiative provided a total of $120,000 to eight Miami-based filmmakers to create new short films responding to the theme "family." The filmmakers had up to six months to work on their respective films, which will be presented as works-in-progress at MDC's Tower Theater Miami on Aug. 25, 2022.
The eight filmmakers selected to participate in Family Commissions are: Adrian Cardenas, Javier Labrador, Chris Molina, Frantzy Moreau, Michael J. Ruiz-Unger, Mariana Serrano, Rahe-wanitanama and Randy Valdes.
If you have questions, please contact Cinematic Arts Manager Hansel Porras Garcia at [email protected]
In an Orderly Fashion
Told through the son's perspective, a Zen-seeking nurse refuses to comply with her husband's unwavering wish after he's diagnosed with a terminal illness. Cardenas, a former Major League Baseball player, turned the lens on his parents, their family home and home videos in the creation of his film.
Adrian Cardenas is a Cuban-American writer/director and former Major League Baseball player. Cardenas has written, directed, edited, and shot films that have screened in top festivals, such as SXSW, Atlanta, Miami, and Palm Springs. Most recently, he was selected as a Marcie Bloom Fellow, a Sony Pictures Classics mentoring program designed to introduce up and coming filmmakers to the film industry.
I Wonder If I'm Growing
In this first-person documentary, Molina combines talking heads with his own archival footage to document a quarter-life crisis brought on by his ever-changing family dynamics as he sinks deeper into adulthood.
Chris Molina is a Miami-based filmmaker whose work focuses on queer stories revolving self-reflection based on his personal experiences. Molina's films have screened at festivals like Indie Grits, New Orleans Film Festival, and Florida Film Festival. He was also named a finalist for the Sundance Ignite Fellowship in both 2020 and 2021. In 2021, he was awarded a spot in Oolite Art's Home and Away Residency, which sends Miami-based artists to Anderson Ranch Arts Center in Colorado.
Boy.with.angel.wings
An apprehensive young man returns home to the family he has left as he reacts to an assault and past trauma.
Frantzy Moreau is an award-winning director, writer, actor, and filmmaker from Miami. Moreau is recognized for his acclaimed short films Piece, New Normal, and Inside which have been accepted to critically acclaimed and Oscar qualifying film festivals and 'In A Lifetime' which also aired on PBS. He has acted alongside names such as Jo Marie Payton (Family Matters) and Emmett Hunter (Atlanta FX).
Road Work Ahead
After a hard day at work, Ernesto y Sebastián go out for a walk: they are father and son but haven't lived together in a while. Everything goes as planned, until they get into an awkward conversation they have been avoiding. Both try to understand each other but still, communication is a long road ahead.
Luego de un duro día de trabajo, Ernesto y Sebastián salen a caminar: son padre e hijo pero hace tiempo no viven juntos. Todo sale según lo planeado, hasta que entablan una conversación incómoda que han estado evitando. Intentan entenderse, pero aún así, la comunicación es un largo camino por recorrer.
Javier Labrador is a film director and cinematographer from Havana, Cuba. Labrador's work has been screened at many of the world's top film festivals including Toronto, Berlin, Rotterdam, Camerimage Festival in Poland, and the MoMA Documentary Fortnight. Several of his most notable credits include the feature films Santa & Andrés, The Extraordinary Journey of Celeste Garcia, Agosto and Hotel Nueva Isla, all of which premiered at Miami Film Festival.
Arroz, Leche y Powerball!
A dysfunctional Hispanic family plays their chances for the grand prize Powerball in hopes to better their lives, but they learn the real prize lies within them.
Mariana Serrano is an emerging Latinx writer/director based in Miami. Her thesis film, Escapé, premiered at the 36th annual Miami Film Festival, where it earned an award for best actress in Miami Film Festival's CinemaSlam competition. The film was also an official selection of the Filmgate Festival (Women Directors' Month), Key West Film Festival and was showcased in the 2020 South Florida PBS Filmmaker Project S3. Her most recent film, Un Pequeño Corte, was selected as part of PBS's The Latino Experience, which aired nationally, and is also featured in the upcoming 39th Miami Film Festival's Knight Made in MIA Award competition.
Save the Flea
With their family store being threatened by developers, teenagers Miguel and Rosa embark on a first date to search for a mysterious booth that holds an ancient good luck charm that can save the flea market from permanent closure.
Michael J. Ruiz-Unger is a filmmaker and comic book writer who grew up immersed in Miami's punk scene. His short films have been accepted into film festivals including Fantasia Film Festival, Miami Short Film Festival, and the Brooklyn Short Film Festival. In 2017, he was chosen by CubaOne on a writer's retreat set in Cuba, led by poet Richard Blanco and author Ruth Behar. His graphic novel, Dark Beach, is currently optioned for television.
"

Arihuna ( Foreigner)

"

A pilot spec documentary that tells the story of an Indigenous woman who explores how her human personhood is routinely denied in the context of family and personal losses, while other certain forms of environmental personhood of her original territories are devalued. By bringing together multiple accounts of loss across these contexts, she highlights not only the ways in which human exceptionalism operates to accord personhood only to certain Indigenous groups, but how this legacy of human exceptionalism is always premised on a particular account of legal personhood, and that the failure to 'achieve' such personhood may be experienced as a loss.
Rahe-wanitanama is an Indigenous-Caribbean artist/filmmaker who is a mix of Yamaye Taíno and Maroon descent. Her work has screened at several respected cinematheques and libraries, including Tribeca Film Center, Anthology Film Archives, and DCTV.
Remedios
​​After a brain transplant, Remedios struggles to redefine her identity in a male body. When she finds her former body standing in the attic, alive and healthy albeit vacant of mind, it thrusts her meddling family into chaos over what she should do with it.
Randy Valdes is a photographer and film director whose work has premiered at The Sheffield International Documentary Festival, Tribeca Film Festival, and SXSW FilmFest, and has been screened at Hot Docs – Film and Music Series, New York Latino Film Festival, San Francisco Latino Film Festival, ScreenDance Miami, and won best feature documentary at XicanIndie FilmFest. His first short film was acquired by HBO for national distribution and his second, Petra, won the Audience Award in the Miami Film Festival where it premiered.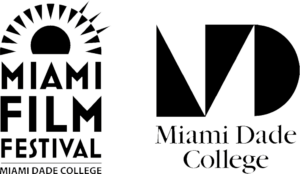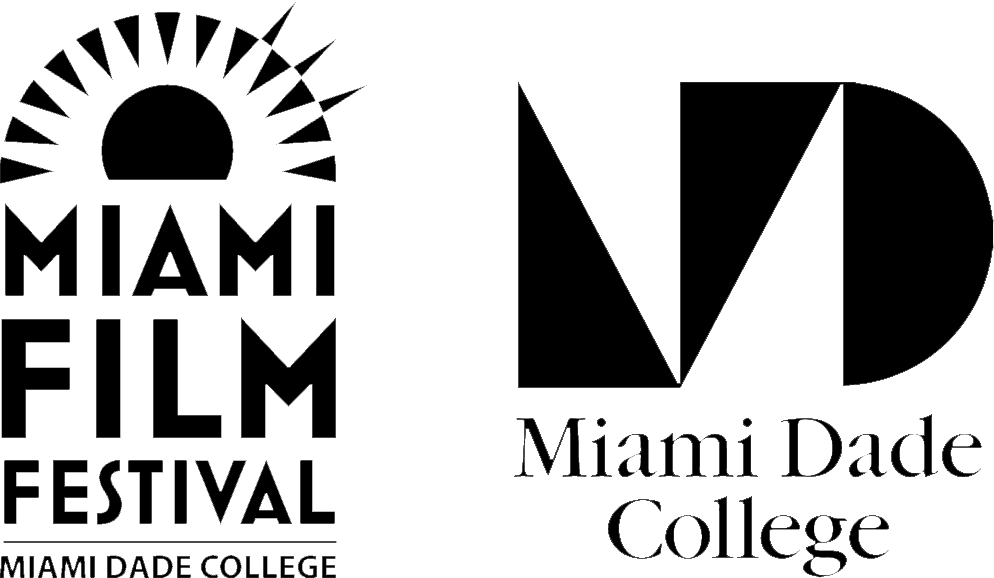 Sign up for our newsletter and receive event alerts in your inbox