Generational Power in Donté Hayes' Future Artifacts
By Folasade Ologundudu
April 13, 2022
Burnaway
Objects hold memory. Collectively, they inform our past, present, and future. In his first solo show with Mindy Solomon Gallery, Future Artifacts, Donté Hayes explores the ways in which objects also hold the power to invigorate our senses, strengthen our perceptions of self, and deeply inform our understanding of culture. A summa cum laude graduate of Kennesaw State University in Georgia, Hayes received his BFA in Ceramics and Printmaking while minoring in art history. Inspired by historical narratives of the African diaspora, he attended the University of Iowa's MFA program and in 2020 graduated with honors. The university has one of the largest collections of West African objects of any institution in the U.S. There he learned an investigative research approach which has become integral to his practice. For nine to ten months each year, he engages in painstaking explorations of history, uncovering hidden insights into the lives of African peoples throughout the world and only engages in artmaking for the remaining portion of the year.
In Future Artifacts, Hayes presents eighteen new works created during an artist-in-residence program at the Bemis Center in Omaha, Nebraska between 2021 and 2022. He pays tribute to the Bwa people of Burkina Faso and Mali whom he recently discovered are linked to his ancestry. After receiving a Christmas gift from his wife to sign up to Ancestry.com, Hayes traced his family roots to the West African nations of Nigeria, Ghana, and Burkina Faso.
The Bwa are known for their ritual masks used in divination ceremonies which feature two distinct styles; the first is made of plant leaves and the second of wooden planks. Adorned with graphic and decorative imagery some of the wooden plank masks feature a notable checkerboard design with alternating black and white squares. For the Bwa, the colors represent the separation of knowledge and ignorance. The graphic patterns make their way into Hayes' organic forms where the color black symbolizes truth, knowledge and wisdom, and white symbolizes ignorance and a lack of self awareness.
Donté Hayes, Meander, 2022. Courtesy of Mindy Solomon Gallery.
After enveloping himself in months of research, Hayes begins the slow process of hand forming and carving his ceramic objects one at a time, completing each piece before moving on to the next. As Hayes describes, it is a spiritual practice. "I get into a meditation. I don't take a break. I don't go to the bathroom. I don't eat." Forms take shape and Hayes hones in on particular ideas guided by his research. Uncovering the hidden histories of African culture he taps into a well of knowledge developed over a millennia through tribal traditions and rituals. Via his ethos of generational power derived from Africa, he encourages viewers to uncover common misconceptions that have been perpetuated about Black life in America.
Titles for his pieces, like "Pause", "Lock", and "Meander" provide the viewer with an opportunity to engage in an imaginative process of interpretation. Hayes surmises that while he cannot always be present to explain his work to viewers —nor is it necessary— the titles of his meticulously crafted artifacts are imbued with a well of deep meaning.
As the artist describes, "we hear so much about this idea, especially now, of generational trauma we as black people have experienced, but what about the generational power that we have?" For Hayes, Future Artifacts uncovers that power and removes the stigma of trauma over the black body. The work asks; what happens when we individually and collectively step into our own power?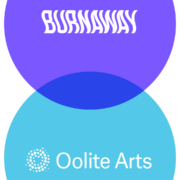 Folasade Ologundudu
Folasade Ologundudu is a Brooklyn-born writer and multidisciplinary creative specializing in journalism and storytelling through the lens of art and culture. A graduate of Brooklyn College, she received her Bachelor's degree in Business Management with a concentration in marketing and communications. She also holds a diploma in Digital Marketing from NYU's School of Professional Studies. She is the founder of Light Work, a creative platform rooted at the intersection of art, education and culture. Her podcast, produced through LightWork, explores the work of BIPOC artists with a focus on the African diaspora. Her critical work engages in art, education, and culture and can be seen in Art Forum, Artnet, Artsy, Hyperallergic, and Cultured Magazine.