Decay and Growth in Residential Properties 2.0 at Diana Lowenstein Gallery, Miami
By Alexandra Martinez
July 14, 2023
Burnaway
Eight years ago, Miami was on the precipice of change. Long before the pandemic prompted the city's mayor to lure tech entrepreneurs and tourists to the city, the signs of displacement were evident—Wynwood art galleries were emigrating north to Little Haiti where developers were capitalizing on the momentum for erasure and the neighborhood's high elevation and sea level rise resilience. That same year, in 2015, Felice Grodin curated Residential Properties, an exhibition featuring site-specific interventions within The Fountainhead Residency, an existing house/artist residency where artists contemplated how gentrification, like a "force of a wrecking ball" had just begun to wreak havoc on the city's most vulnerable communities. Now, Grodin is revisiting the same concept through Residential Properties 2.0 at Diana Lowenstein Gallery in Little Haiti with a different roster of artists but whose diagnosis for the city's future is no less bleak or defined. Eight years later, artists and renters in Miami are still facing the same problem, the only difference is the rent is higher and the sea level is too.
The show, which is on view until July 22, features the work of 13 artists including AdrienneRose Gionta, Yanira Collado, Kayla Delacerda, & Liene Bosquê, and contemplates the polarizing forces of Miami's rapid overdevelopment and the inevitably of climate change eight years after its initial consideration.
"Back then, there was this consciousness in the art community about the relationship to real estate, specifically, even galleries or nonprofit spaces," said Grodin. "Now I think it's even more pronounced, I think it's more accelerated. All of the complexities that I was interested in originally, have only magnified."
One of the few works that was created specifically for the show, Linda Chamorro's The Boundary Layer features a base made of anthropic rock with a layer of charcoal and soil. On the show's opening day the soil was fertile–moss and ferns spread over the square surface. Grodin has been tasked with spraying the work with rain water twice a day. But, a month later, the ferns have turned tawny and the moss has all but dried out. The watering did not suffice. Grodin says Chamorro was hoping new moss would resurrect but the miniature ecosystem's decomposition is part of the piece's meaning as well. The exterior conditions may seem adequate, but if situated atop a precarious foundation, growth will decay.
Urban decay is a thread connecting Chamorro's work with other pieces in the show. Through photography and multimedia textile works, Collado and Bosquê's pieces in particular also point to the city's decomposition. Bosquê's Limits, withering and rusted British colonial finials made of delicate rust dyed silk organza dangle from the ceiling, a remnant of Miami's architectural history and itself a reminder of colonialism's lasting impact. What was once made of sturdy wrought iron, now withers away in organza–Miami's latest constructions of cube homes are devoid of ornamentals.
Perpendicular is Collado's Dwellings / Templo tejido sobre el yuyal, a behemoth sculpture in the shape of a rotund metronome, only the pendulum is a cobalt portal cutting through a handle-less door. Like Collado's other works a part of her dwelling series, Templo Tejido Sobre el Yuyal is made of repurposed materials she has collected from houses that are being demolished over the years of driving and walking around Miami. For her, it's a ritualistic way of acknowledging the history that exists in a place through the creation of an altar piece for meditation.
"I'm usually creating some sort of space that you're looking into, and hopefully your body will respond," said Collado. "The removal of people, of culture, with the excuse that we need to develop or that something better will come is not to be tolerated anymore. We need to acknowledge that we're wrecking the world, that we're damaging the earth."
Historically, Florida is the country's biggest development. A trailing watershed once spanned from Lake Okeechobee down to the Everglades, only to have been dredged to make room for an artificial infrastructural system.
"Development is our history," said Grodin. "It's choose your fantasy. As an artist, I'm interested in how do you counter those speculations with other kinds of speculations?"
Miami's roots are often left neglected, forgotten, and abandoned in exchange for the sterile and towering condos, pictured in Delacerda's Looking Up Condo I, II, III that are "sandwiched between virtual investment flows and actual rising seas." Delacerda, whose photography practice revolved around capturing the vernacular of Miami architecture that is endangered, took the photos between 2006 and 2018 in the Omni neighborhood of Brickell.
Looking Up Condo I, II, and III and Now, No Place, and Nothing Can Harm by Kayla Delacerda. Courtesy of Diana Lowenstein Gallery.
"I was really trying to capture Miami changing," said Delacerda. "Miami's marketed as this luxury paradise, but in reality it's a dying city, and it's because it's never just been allowed to be what it is. It's always been in development. There's no preserved history here of what it really looks like for people that have been here since the beginning."
If Miami stands to see the future, the show posits the metaverse must be embraced, though they may carry the same weights and biases as analog reality. Adrienne Rose Gionta explores this idea in her immersive digital piece that follows a Sims character based off of her experience living during the pandemic from an omniscient perspective.
"She's really interested in how you can expand the notion of space in the virtual world, but still, in a way she looks to represent it," said Grodin. "I love the fact that she's using this platform, that she's actually depicting [the pandemic] through the kind of alienation on one hand, but on the other hand, the pure accessibility of it."
Grodin is unsure if the exhibit offers a path for a more resilient future in Miami, but perhaps that will be the goal of Residential Properties 3.0—if the artists that were exploited to bring in the development will still be able to afford to stick around until then.
Residential Properties 2.0 is on view at Diana Lowenstein Gallery from May 19th until July 22nd, 2023.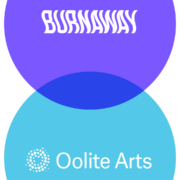 Alexandra Martinez
Alexandra Martinez is an arts and culture writer based in Miami, FL. Her work has appeared in CNN, Vice, and Catapult Magazine, among others. Outside of the arts, she reports on immigration, the economy, and gender justice as the Senior News Reporter for Prism. Find her at alexandra-martinez.net