By Alizé Carrère
February 25, 2022
Burnaway
"A map of the world that does not include Utopia is not worth even glancing at, for it leaves out the one country at which Humanity is always landing. And when Humanity lands there, it looks out, and, seeing a better country, sets sail. Progress is the realization of Utopias."
– Oscar Wilde in The Soul of Man Under Socialism (1891)
The word utopia comes from the Greek ou-topos: 'ou' meaning "no" and '-topos' meaning "place". Utopia is nowhere, an imaginary other place. But this was a pun, for the almost identical sounding eu-topos means "good place". Utopia is an ideal place (or state of being), but also one that does not exist. Conflict is baked into the very etymological root of the word.
Today, utopic visions – and even actual proposals – for how we might dwell together in a world impacted by compounding climate crises are increasingly prevalent among architecture and design firms. Sleek renderings of neighborhoods built on water, skyscrapers adorned with lush vegetation, and "zero carbon" eco-cities of the future are the focus of my analysis as a doctoral student examining the burgeoning relationship between utopia and climate change in the built environment. These climate utopias, or "climatopias" as I am terming them in my research, are worthy of interrogation. It is important that we ask, for example, climatopia for whom? Given the highly subjective nature of what constitutes the 'good life', utopia can look and feel quite different depending on who is answering the question. This is especially true when we account for the vast inequality that exists in a country like the United States. For some, utopia might be a place where basic needs like clean drinking water, nutritious food and housing affordability are guaranteed. For others, utopia is a high-tech floating island in distant waters, free of any financial responsibility to government (or your other fellow humans). Interpretations of utopia in the face of global climate catastrophe and unbridled capitalism can be an eerie exercise, to the point that one person's utopia is literally another's dystopia.
In a city like Miami, where the damaging effects of climate change and human land use are ever present, local artists are weaving powerful statements about climate change, justice, accountability and the need for more integrated, balanced futures into their work.
One initiative that has invited artists to explore these themes more deeply over the last two years is WATERPROOF Miami. A collaboration between Bas Fisher Invitational (BFI) and Bridge Initiative, WATERPROOF is a series of artists' work specifically developed in response to environmental issues in South Florida. To date, six artists have created works ranging from billboard installations along I-95 to underwater camera rigs that document the remarkable abundance of life beneath the Port of Miami. Several engage with utopian and dystopian visions in ways that make one both uncomfortable and inspired – uncomfortable in that it makes us feel the unsatisfactory (if not failing) social and environmental predicaments of the twenty-first century, inspiring in that it motivates us to do something about it.
WATERPROOF Miami kicked off in February of 2020 with the launch of Coral Morphologic's Coral City Camera (CCC), a 360-degree livestream broadcast of an urban coral reef in Biscayne Bay. Both research tool and multimedia art, CCC looks at the impact of the Port of Miami's supertanker dredging project on this vibrant ecosystem, one that is home to exceptionally resilient corals. Colin Foord and Jared Mckay, the scientist-artist duo behind Coral Morphologic, propagate these hardy strains of coral that persist despite all odds. I moderated the panel discussion at the CCC launch event at the Pérez Art Museum, where visions of a future Miami were pondered. Marine biologist Colin Foord invited the audience to think about the symbiosis between humans and corals. Afterall, Miami is a city built on – and of – fossilized coral reef. Assuming the most extreme of sea level rise scenarios, might Miami one day become a true "coral city", an artificial reef of gargantuan proportions slowly taken back by the very organisms that created its foundation in the first place? Uncomfortable and inspiring indeed.
Coral City Camera by Coral Morphologic, as seen on a Ballyhoo Media video boat in Biscayne Bay, Miami. Courtesy of Bas Fisher Invitational and Bridge Initiative. Photo by Rodrigo Gaya.
Given the serious threats of sea level rise, climatopias that engage with flooding or sinking environments are common. Amphibious homes, floating cities and other variations of buoyant infrastructure regularly feature in the climate imaginaries I explore. But one artist in WATERPROOF Miami takes to different elements in his work.
During a month-long residency with WATERPROOF, Miami-raised, Puerto Rican artist Orlando Estrada created a solo exhibition titled The Infinite Vision in the Ethereal Rainbows Swarming Behind my Eyelids Reveals a Beacon. A repeating flame motif is present across the collection of works – a ghoulish, hand-like iconography that invokes a feeling of both destruction and rebirth. I met Estrada for a walk along Miami Beach one morning as he was finishing the exhibition's centerpiece, "Tiered Panorama". The rotating, multi-tiered sculpture depicts a burning natural landscape littered with plastic debris, remnants of our petro-capitalist lives. We talked about the use of flames in his work. "Fire is more elemental", Estrada tells me. "A burning world feels more violent than a sinking world. A sinking city is not as menacing – it seems relatively easy to escape. You don't envision that same escape in a burning world. I wanted to convey that urgency".
When it comes to climate change, portrayals of apocalyptic futures seem far more abundant than their utopian counterparts. What's unique about Tiered Panorama, however, is that it is simultaneously dystopian and utopian. It is a work that warns of runaway climate change, but also reminds us of our precious lives amidst a wise, old landscape. Dusts of glitter, scattered seashells and brightly painted casitas that glow neon under the beam of a black light make it difficult to pull your eyes away from this majestic, fiery shrine of life. As I stood before it, I saw glimpses of a future that was vivid and alive; this juxtaposed with hellish scenes that threatened to consume it all.
How we arrive at more sustainable and compassionate futures is a matter taken up by another artist featured in WATERPROOF. Lee Pivnik is the founder of the Institute of Queer Ecology (IQECO), a self-described "organism" that explores the presence of mutualistic relationships in the world around us, and looks to those examples as both proof and inspiration for more symbiotic futures. In December of 2021, IQECO curated an exhibition on Miami Beach titled The Symbiotic Shore. Artists from coastal environments throughout the southeastern United States developed works portraying the vulnerability of their homes. Like the ecotopians of yore, they challenge the idea of individualistic competition as a means for survival. Instead, through their art we are reminded of the millions of symbiotic relationships around (and within) us that have provided a literal bedrock for our survival and growth. Community, collaboration and other forms of mutualism are explored as critical to any sustainable future we might have.
Orlando Estrada, Tiered Panorama, (detail) 2021, image courtesy of Orlando Estrada, Bas Fisher Invitational, and Bridge Initiative. Photo by Lee Pivnik.
These are common themes in many utopian works. But Pivnik acknowledges the difficulty of making this a permanent state of being. Which is why IQECO focuses on the imperfect and intermittent process of reaching utopia more than the end destination itself, drawing inspiration from leading minds in queer theory. "Like utopia, queerness is a constant state of becoming", says Pivnik. "And the idea of utopia manifesting as something that occurs in bursts, rather than a long enduring state of being that never perfectly arrives, is an idea largely inspired by (Miami raised) queer theorist José Esteban Muñoz, whose book Cruising Utopia in many ways inspired the creation of IQECO".
If there is anything I have taken away from my work on climate futures, it is that utopia has more to do with the process than the destination. It is the "how" and not the "where". But art has a powerful ability to help us see what different hypothetical destinations look and feel like, with the hope that they push us to think about the process. What radical changes must we make, what values must we prioritize, what habits must we form to arrive (or not) at that future on display?
These are the questions we must be asking ourselves, and our elected leaders, every day. Let us view utopia not as a no-place, but rather as the ongoing pursuit of transformational change. Successful climatopias will be those that think holistically about human lives in relation to the built environment and, by extension, to one another. They will center community and participation in policy and design. They will support the development of a workforce where jobs and careers are carried out with dignity and purpose. They will build connection, resistance and resilience not just in the infrastructure, but in the people. Utopia lies therein.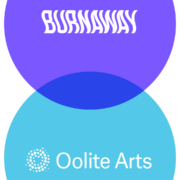 Alizé Carrère
Alizé Carrère is a PhD Candidate at the University of Miami's Abess Center for Ecosystem Science and Policy studying the relationship between climate change, architecture and urban utopias. She is also a filmmaker and a National Geographic Explorer, and recently finished a four-part digital series for PBS on innovative community adaptations to climate change titled ADAPTATION.
_
This essay was published in partnership with Burnaway as part of a project to increase critical arts coverage in Miami-Dade County.